František Novotný – a graduate of Brno Conservatory and the Janáček Academy of Music and Performing Arts – also studied violin with Zakhar Bron and Viktor Tretiakov, prominent virtuosos and violin teachers.
He has taken part in over twenty competitions, which he either won or received prizes and special awards from (Concertino Praga, Tchaikovsky Competition in Moscow, the Prague Spring International Music Festival, Paganini Competition in Genoa, Tokyo International, etc.)
He received an award from RAI, an Italian broadcasting company, and a Henryk Wieniawski medal.
Novotný performs his ever-expanding, exceptionally broad repertoire (e.g. over seventy orchestral pieces) with prominent symphonic ensembles in renowned venues around Europe (Salzburg Grosses Festspielhaus, Herkulessaal München, etc.), Japan (Tokyo Bunka Kaikan, Suntory Hall) and the USA (Carnegie Hall).
Aside from traditional repertoire, he also plays lesser-known or completely unknown works by noted composers (Bernstein, Korngold, Barber, Copland, Rózsa, Berg, Jan Novák).
Radioservis has released the first Czech recordings of Arensky's and Taneyev's Romantic concertos (2017), recorded by Novotný.
He has recorded albums for both international and Czech record labels, such as Dvořák's and Brahms' violin concertos (with Jiří Bělohlávek) and the unique two-disc set of Ernest Bloch's works.
He teaches at the Janáček Academy, Academy of Performing Arts in Bratislava, in addition to also regularly teaching master classes (Czech Republic, Poland, France, Japan, USA, etc.)
Novotný was awarded a professorship in 2009 and is a jury member at several international violin competitions (Prague Spring, Ernst-Szymanowski, Carl Flesch, Balys Dvarionas Competition, Telemann Competition, Jenö Hubay etc.). 
He is the co-founder and chairman of the new International Violin Competition at the Academy of Performing Arts in Bratislava, which will take place on September 8-14, 2022 under the auspices of the President of the Slovak Republic.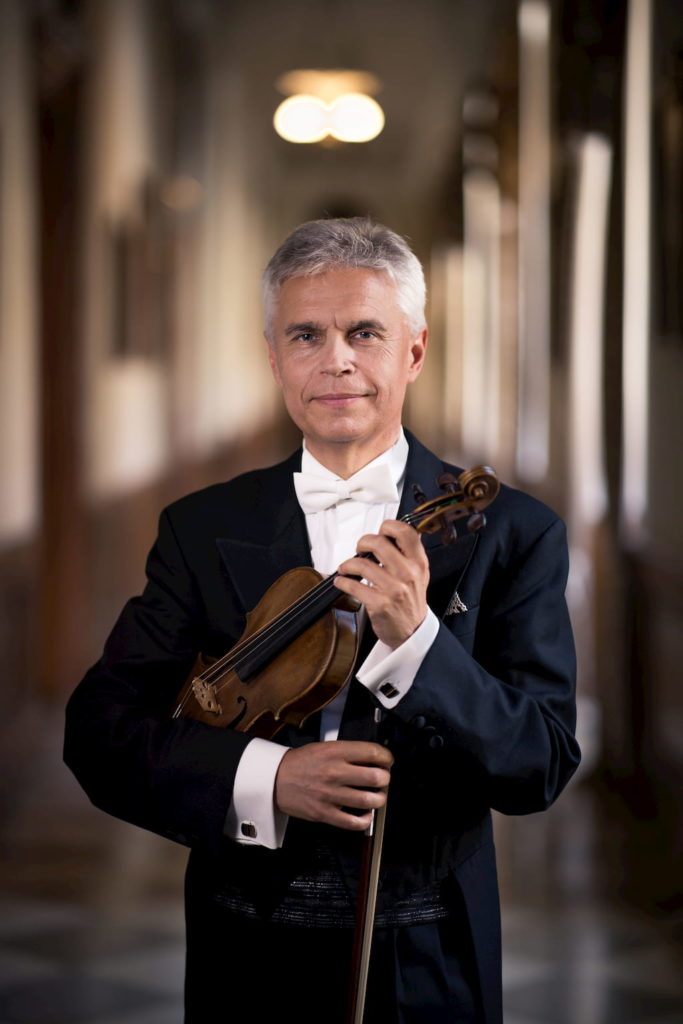 ---